The Benefits of Cloud + NAS Performance
Multi-Site File Syncing& File Locking
The Morro Data solution efficiently synchronizes up to 500 sites in real-time. Deploy new sites within minutes.

Auto Backup and Offsite DR
Files are always safely stored offsite in the cloud. No additional software needed.

Gigabit Productivity
The Morro CacheDrive accelerates file access to 10GbE speed and retains the compatibility of a traditional file server.
Level Up Your NAS into the Cloud

Read our e-Book on how you can transform your cloud storage from just backup to your primary storage.
A Global File Server
for Today's Distributed Businesses
---
Looking for an easy and affordable way to consolidate file servers across multiple sites without costly VPN's or SD-WAN's? Morro Data offers a hybrid cloud solution that makes it simple for businesses of any size to deploy a "single" global file server across all their offices. Unlike other solutions, Morro Data offers REAL-TIME synchronization (with file locking), so it is just like accessing a traditional file server on the LAN.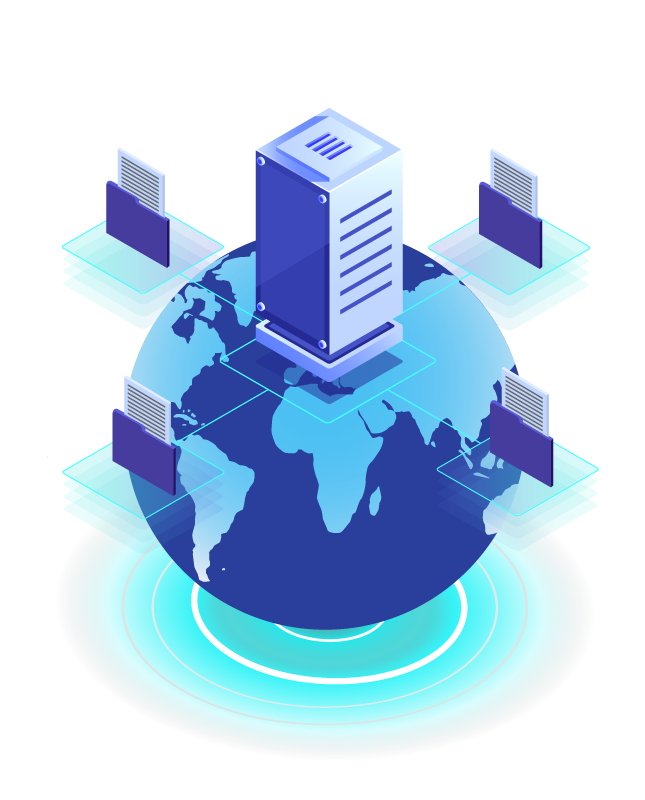 Morro Data works for me Overall it is a great secure way to share files with Clients and wide spread teams ☺The ease of use for the end customer. Looks like a drive for them ☹I had a problem with the initial setup, but it was my fault. Once I fixed that everything worked correctly
Morro Data We're sharing Autocad DWG files, including complex xreference hierarchies between offices. We were very concerned going in about how well this would work, but for the most part it has been really great. The few times that we've had issues, Morro's tech support has been extremely responsive and able to solve the problems quickly. ☺We setup cache drives in offices located in two different cities. Setup is very easy and the drives have worked very reliably. We were able to integrate with our on-prem ActiveDirectory, enabled DFS drive mapping, then moved files over from our file server. It's been very smooth sailing ever since. Having multiple backups of files automatically available has saved us many times. ☹There aren't too many things I haven't been happy with. We do sometimes run into files (PDF in particular) where we wish we could see who has a read/write lock on the file, as we could in Windows Server.
Great Product ☺Easy setup, easy to use interface, all works as promised. ☹I can't think of anything from my testing that seemed leftout.
One of the best Network storage services you can have that covers ALL the bases. Been great and all of my clients love it! We offer to our clients and of course we are a user. ☺The ease of setup and the common sense ease of backup and the ability to make easy changes and see the "flow" of everything all in the software. Love the sharing and the restrictions you can put on it. Love the software app on your devices to access the cloud when you are away from your LAN. And the ease of use to get to the cloud when you don't have access to either of the above!! ☹I wish on the cloud version you could download from it. You can't but you can "share" which is very cool and limit what the person can do. So if I want to download it when I am away from my LAN and I don't have the APP on the PC I make be using I just share it. If I am on my LAN, it is just like a network drive though and if I am off of my LAN there is a software on my LAPTOP/Surface.
Exacta Review of Morro Overall, it's been everything I could have asked for. ☺Easy to use. Custom tailored customer service. Intuitive interface. ☹Nothing major of note. We have issues at times keeping users connected in two of our offices, but are still uncertain of the issue (whether network or something else)
suits our small business set up positive. the support is excellent and the product itself is easy to deploy and maintain ☺it's flexible, intuitive and good value for money. ☹nothing really, we're pleased with it and would recommend it
Christopher H.
2019-02-22
Excellent solution for remote / satellite offices Overall, our organization has been extremely satisfied with the solution. We have a total of 4 devices, all at remote locations, allowing our users to all access the same data. User functions are well thought out, and setup is extremely easy. ☺Ease of use, file processing to remove duplication from cloud storage, cost ☹limited data migration options to get large datasets into the cloud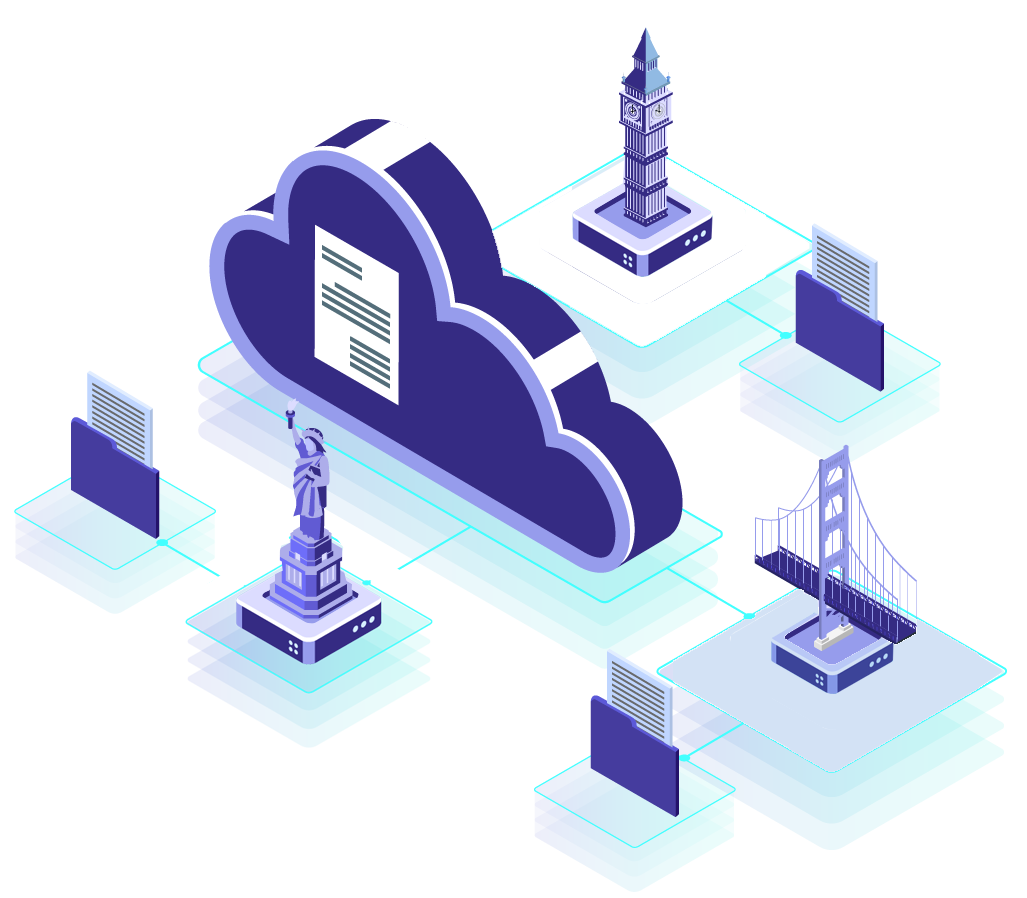 Build An Effective Remote Team
for Multi-Site Design Collaboration
---
Morro Data's real-time file locking is managed by the cloud server with global access to improve your current business continuity. Files are stored in the cloud and synced to the CacheDrive gateway at each site. Each CacheDrive keeps a copy of the design files for fast access. The user performs "Sync-with-Central" to upload the latest design to the central server (cloud) and sync with other sites.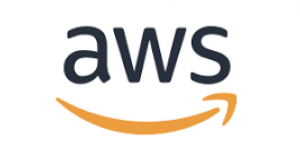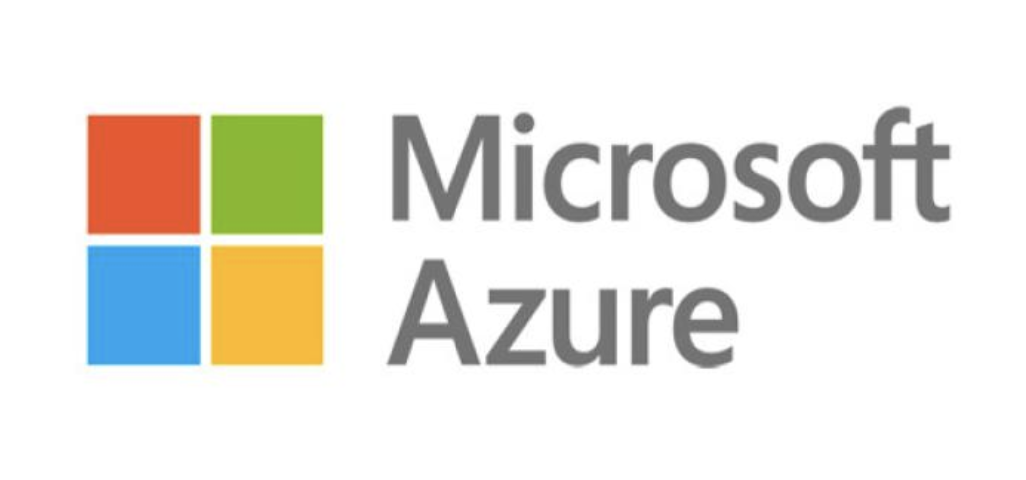 Schedule a FREE
Online Demo Today.
---
Request a live demo and one of our specialists will get in touch.