Morro Duplicate
Automated Backup of Your Morro Global File System to an existing on-premises
file server, NAS, or cloud storage.
How It Works
Morro Duplicate traverses the tree structure of the source share to get information such as file/folder count and size of data. It then builds the metadata for the target file system before the files are copied to the target. 
The incremental option runs the duplicate process on an automatic schedule. Also multiple Duplicate tasks with different targets can be configured according to the backup policy and compliance requirements.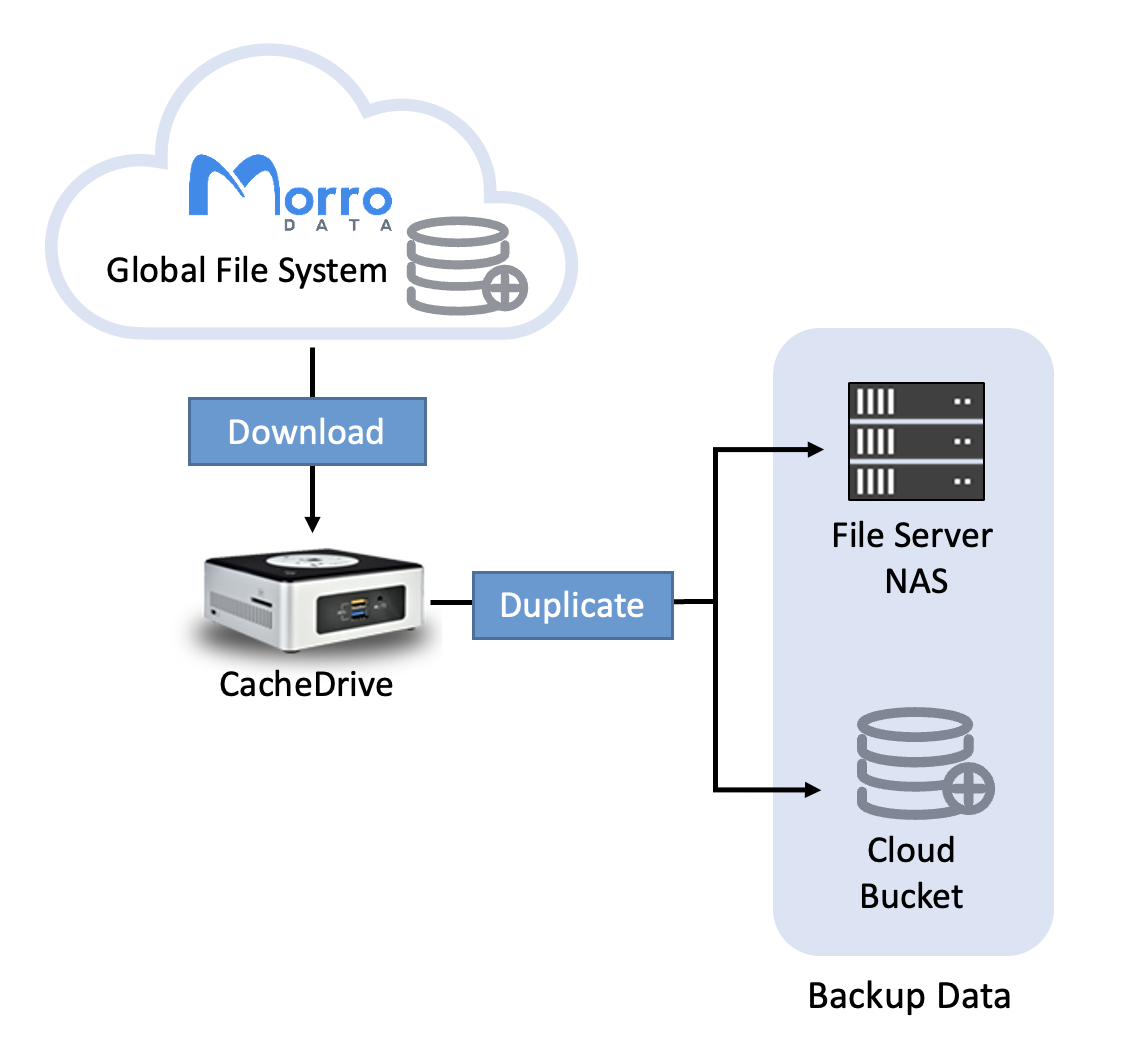 Benefits of Cloud-to-Cloud Backup
The advantage of running Duplicate through CacheDrive is that most of the files are likely already cached in the CacheDrive and thus saving the download time and cost from the cloud file system.
Schedule a
FREE
Online Demo Today.
---
Request a live demo and one of our specialists will get in touch.