Media & Entertainment
Accelerated Hybrid Cloud for Creative Professionals
Media & Dailies Instant Sync and Share Collaboration
Multi-site Sync for Creative Professionals
---
Video editing is one of the most compute-intensive workflows that has been traditionally performed by a team in a high-performance storage network. However, with the trend of distributed workplaces, team collaboration across multiple edit sites has posed a challenge given the size of the media files. The use of proxy and compression codecs can help but does not completely mitigate the file access challenges. Morro Data uses global file system and cloud caching to address these challenges, syncing large size of data among distributed workplaces. Instead of the user trying to access the data in a central location or from the cloud, the file server is brought to wherever the user is. In this high-performance environment, editors at distributed workplaces can create, edit, and produce with minimal attention on the transfer and sharing of the files.
Simple Setup, Asset Management, and Disaster Recovery
---
Set up new locations or recover data access in minutes by simply adding a new CacheDrive. No additional software or VPNs required. With integrated Active Directory and Azure AD, enjoy automatic onboarding and access permissions with the same logins you already use.
Designed for the cloud era, your data is stored safely and efficiently with compression, deduplication, encryption, and versioning.
Remote Maintenance and Management (RMM) through Morro Cloud Manager. Admins can manage users and groups, perform hardware maintenance, audit, access the entire file system, and more from anywhere with an internet connection.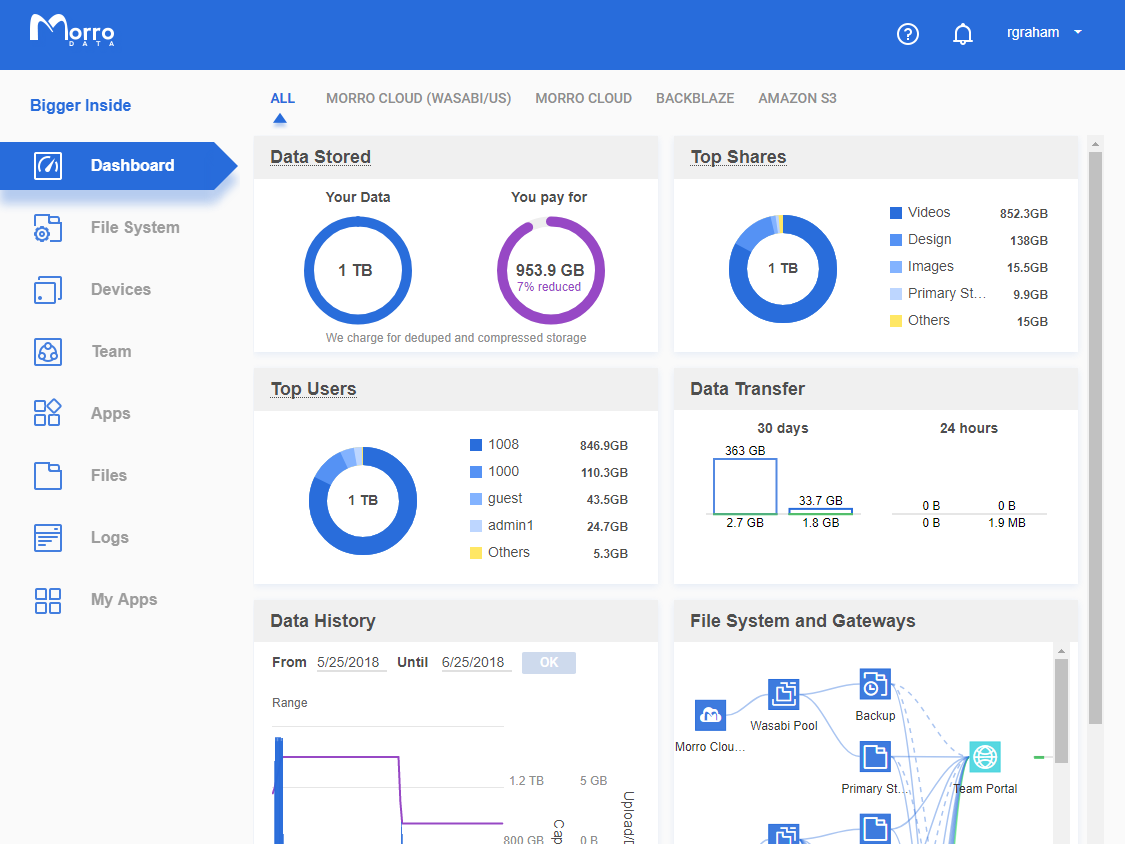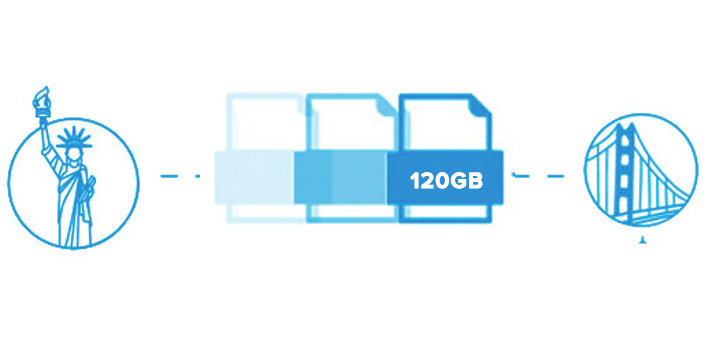 Large Scale Global File Transfer
---
Forget about the pain (and cost) of file transfer. With no egress / download fees on Wasabi Hot Cloud Storage, enjoy large scale file transfer to anywhere at no additional cost. Send share links from Morro Cloud Manager and have the recipient be notified when the upload is completed for babysit-free file transfer. Retain all your files in the cloud afterwards for the same flat price.
Schedule a FREE
Online Demo Today.
---
Request a live demo and one of our specialists will get in touch.