Hybrid Cloud Storage for Education
Fast. Simplified. Secure.
Morro Data's global file system and cloud caching can sync a large amount of data among distributed workplaces. This also increases performance hundredfold compared to using slow remote VPN access. Instead of being physically present at the university, professors can now work and collaborate from home with the CacheDrive and bring the cloud to them while maintaining data consistency. Files are first locked, synced to all CacheDrives, and unlocked. Virtual Machine (VM) CacheDrive hosted on AWS allows scaling and integrating existing local hosted cloud resources, leveraging the CacheDrive and accessibility of the AWS internal networks for various file operations. Students can use Morro Connect to access the university network shares from anywhere, upload or download projects and homework assignments. The global file system presents the latest version to all users while preserving the previous versions, removing the need for manual update management. Morro Audit tracks all file access for record-keeping in a searchable cloud database in the event of user error or for retrospective investigation.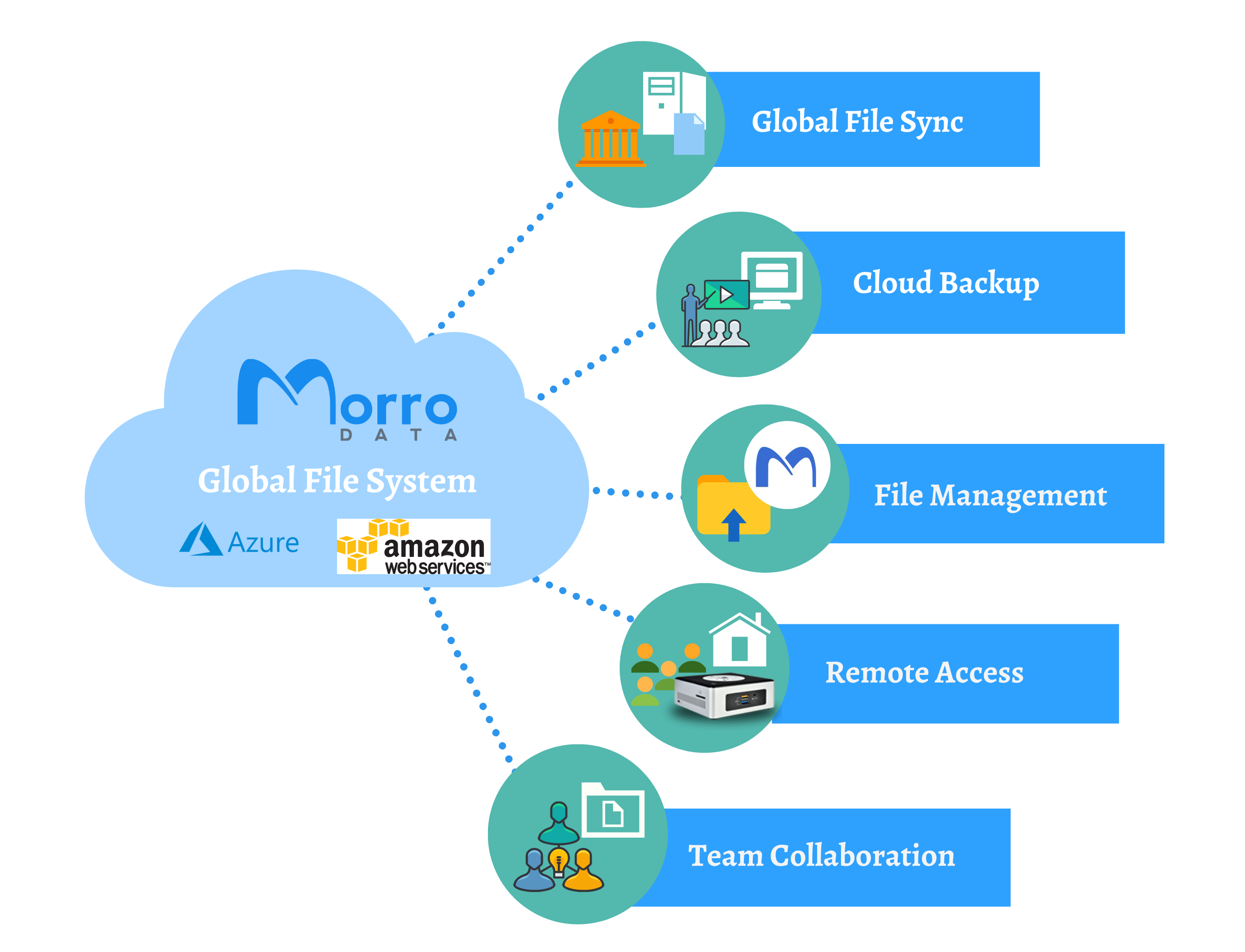 Watch this quick video on how Cache & Sync works across your multiple buildings or locations. Morro CacheDrive makes sharing files between offices Quick, Easy, and Safe. Now sharing files or data across multi-site is just a click away.

Multi-sites File Sync and File Lock
Hybrid Classroom Collaboration
Morro Data supports application-level file locking across sites. With apps such as Microsoft Office, users will know when a file is in use and will not be able to overwrite it.

With versioning, users can recover files that are overwritten accidentally or look for an older version with data that was removed at a later time. Versioning also provides an instant, latest, good copy of the file anytime the file changes on their network shares.
Simple Access and File Transfer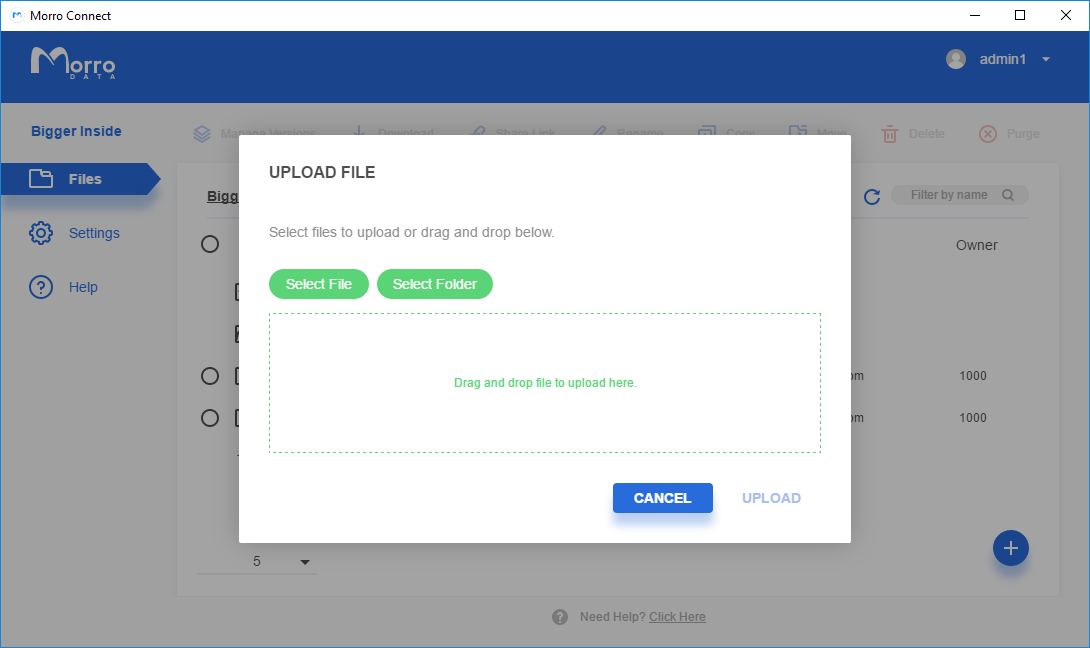 We've made it easy for you with our dedicated desktop app, web portal, or simple share drive access. Just need to backup to the cloud or transfer files to another location? Replicate shares allow you to schedule your backups and take advantage of a lighter overhead, with an up to 2.5x speed increase over real-time Sync.
Schedule a
FREE
Online Demo Today.
---
Request a live demo and one of our specialists will get in touch.