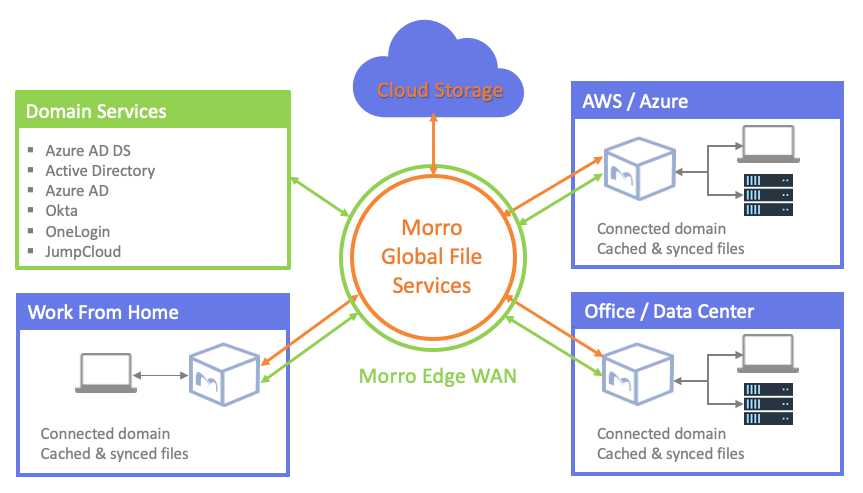 Morro Edge is a way for SME's to unify their file serving and application networking needs across all their offices. By meeting the needs of today's distributed workplaces through edge computing, Morro Data has expanded its industry-leading Global File Services with WAN capabilities in a simple, secure, high performing, data-centric solution.
---
Comprehensive Network & Data Solutions Designed for Small and Medium-Sized Enterprises
---
Morro Edge was designed to be simple & easy to deploy in a variety of different workplaces.
EDGE Consulting Engineers Migrates from On-Premises Infrastructure to Cloud-Centric Global WAN+File Services
---
Read a Customer Story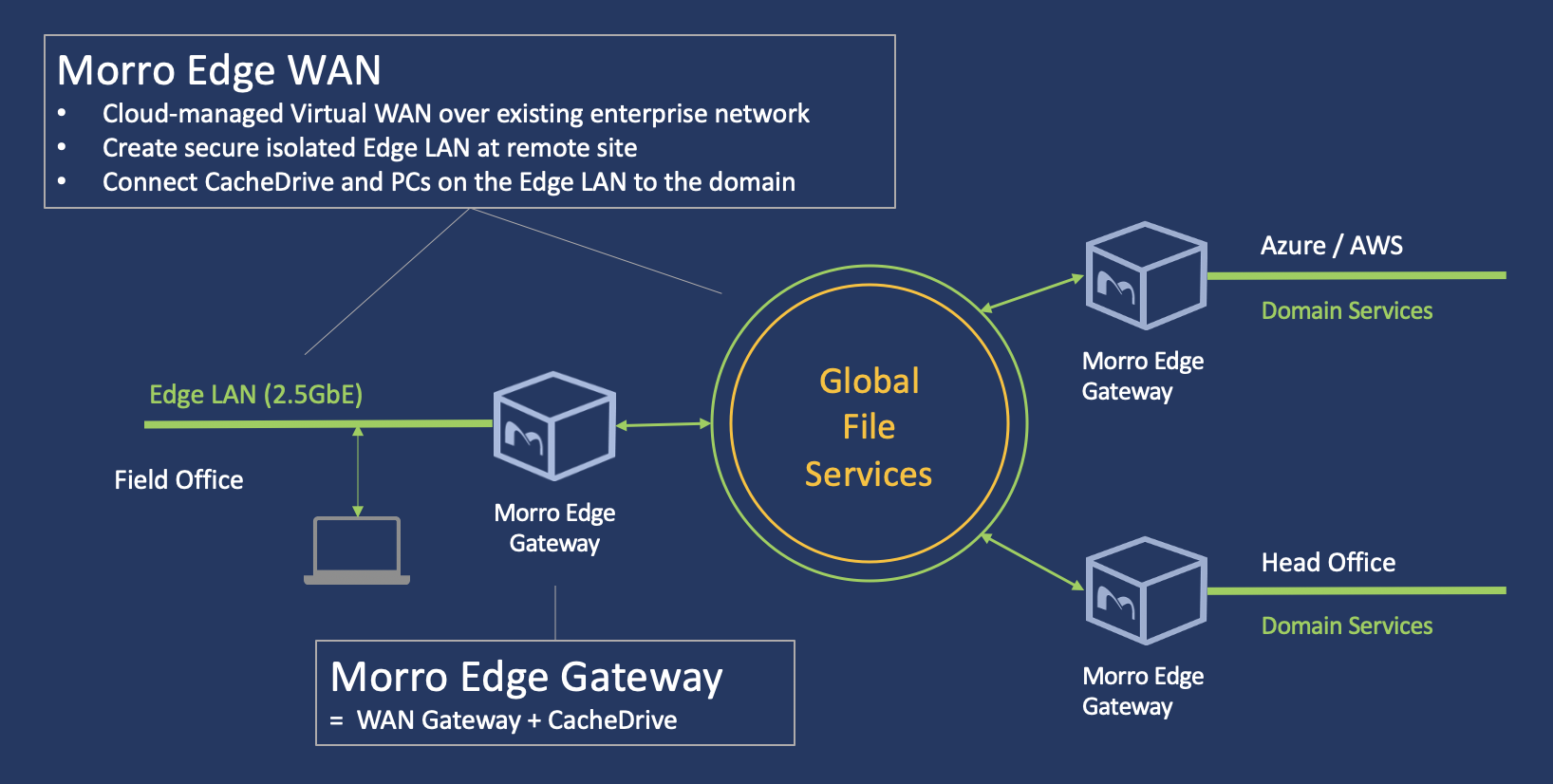 Edge Gateways
An Edge Gateway is deployed at each edge location (Edge Device) and at the core network (Core Device). Core Device can be either on premises or in the AWS / Azure cloud. Morro Edge supports connecting to the cloud network hosting the domain controller or domain services such as Azure AD Domain Services.
Lean more >

---
Global File Services
Morro Data's Global File Services is a cloud storage based global file system (GFS) that provides users with centralized file access via real-time file sync in the cloud, allowing users to access files in any location through a single server namespace. Morro Data's web-based management console provides a powerful interface to manage devices, user permissions, and analytics from a central location.
This is exceptionally beneficial when managing data across multiple locations. No need for VPN or third-party sync software, CloudNAS provides access to files from anywhere at any time. CloudNAS delivers enterprise-level features such as versioning, file locking and, permissions to ensure the ultimate file security and protection from Ransomware.
---
Secure with Morro Edge
Morro Edge uses AES 256 encryption and all data is encrypted during the entire synchronization, storage and replication process. Morro Data supports Active Directory, LDAP, and Azure AD for user authentication.


---
Morro Edge vs VPN vs SD-WAN
See how Morro Edge edges out traditional solutions for SME
|   | Morro Edge | VPN | SD-WAN |
| --- | --- | --- | --- |
| Deployment Complexity | Easy | Complex | Complex |
| Deployment Cost | Low | Low | High |
| Management | Cloud-based | Device-based | Cloud Orchestrator |
| Scalability | Good | Poor | Good |
Schedule a
FREE
Online Demo Today.
---
Request a live demo and one of our specialists will get in touch.