Multiple-Office FileSync
Centralized File View Across All Offices
Cross-Office File Sync. Simplified.

Morro enables companies with two or more offices to share their files in real-time
No VPN or Sync software required.
See How Cache & Sync Enables All of Your Offices to
Have One Centralized File View
Watch this quick video on how Cache & Sync works across your multiple offices or locations. Morro CacheDrive makes sharing files between offices Quick, Easy, and Safe. Now sharing files or data across multi-site is just a click away. No additional file synchronization tool.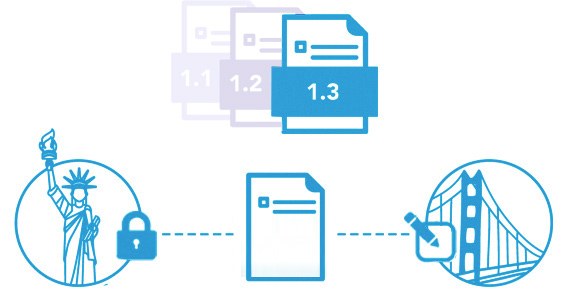 File Lock + Versioning.
Handling file conflicts properly prevents users from the frustration of losing data. Morro Data supports application level file locking across sites. With apps such as Microsoft Office, users will receive a pop-up message when a file is in use and will not be able to overwrite it (read-only). The system will unlock the file when the editing has been finished.
With versioning, users can recover files that are overwritten accidentally or look for an older version with data that was removed at a later time. Versioning also provides an instant, latest, good copy of the file anytime the file changes on their network shares.
Replicate and File Transfer

Just need to backup to the cloud or transfer files to another location? Replicate shares allow you to schedule your backups and take advantage of a lighter overhead, with an up to 2.5x speed increase over real-time Sync.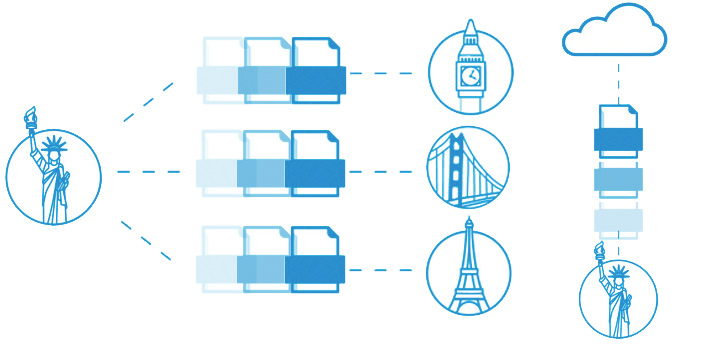 Schedule a FREE
Live Demo Today.
---
Request a live demo and one of our specialists will get in touch.